Twitter Map Row: Twitter again showed the wrong map of India, the government said – will take strict action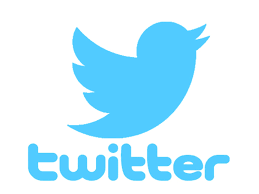 New Delhi, 28/6 (AO Bureau):Microblogging site Twitter has once again shown the wrong map of India. On its website, Twitter has described Jammu and Kashmir and Ladakh as separate countries (Twitter Map Row). Last year also, Twitter did not show Jammu and Kashmir as part of India. Government sources have said that strict action will be taken against Twitter. Earlier on November 12, the government had issued a notice to Twitter to show Leh as part of Jammu and Kashmir instead of the Union Territory of Ladakh. This wrong map has been shown by Twitter at a time when this site is under the government's target for new social media rules. The government has accused and criticized Twitter of deliberately not following these new rules.
Till the time of writing this news, no notice has been issued by the Government of India to Twitter. However, experts believe that if a notice is issued and if Twitter does not rectify, possible options could include initiating action under Section 69A of the IT Act to ban access to Twitter in India. Also, under the Criminal Law (Amendment) Act, the government can file an FIR, which has a provision of imprisonment of up to six months.
Interim Grievance Officer resigns
Earlier, the interim Grievance Officer of Twitter, appointed in India, resigned from his post. Under the new information technology rules, it is necessary to appoint a Grievance Officer in major social media companies to deal with the complaints of Indian users. Dharmendra Chatur, the interim Grievance Officer appointed by Twitter in India, has resigned from the post.