Arvind Kejriwal's promise in Punjab – 300 units electricity free if government is formed, all old bills waived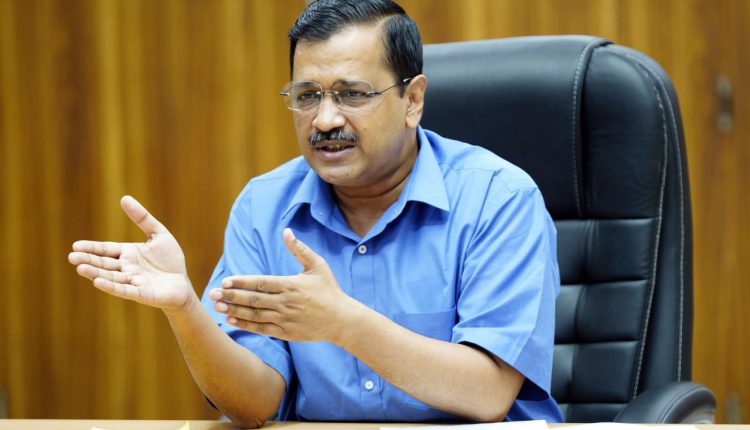 PUnjab, 29/6 (AO Bureau):Aam Aadmi Party leader and Delhi CM Arvind Kejriwal has promised the people of Punjab that if his party government is formed in the upcoming assembly elections 2022, then on the lines of Delhi. Electricity prices will be reduced. Kejriwal said that when we contested elections in Delhi for the first time in 2013, people used to get absurd electricity bills. Like Punjab, the government was colluding with the power companies. Today 24 hours electricity in Delhi is at a very low rate. We have to do this in Punjab. Kejriwal said that we will do 3 major things here. First, we will give 300 units of free electricity to every family. Second, all pending domestic electricity bills will be waived and people's connections will be restored. Third, 24 hours electricity will be provided.
Everyone's disconnected connections will be restored: Kejriwal
Kejriwal said, 'Hopefully with this announcement, the electricity bill of 70% of the families of Punjab will be zero. Electricity will be available for 24 hours but bill will not come. When the government comes in, all the domestic electricity bills will be waived. AAP coordinator said that all the disconnected connections will be restored. Taking a jibe at the Congress government, the AAP leader said that this is Kejriwal's guarantee. Captain's promises. He said that as soon as the government is formed, the first schemes will be implemented from the first pen. Although it may take some time to provide 24 hours electricity, a new system will have to be made. He said that most of the budget of the Punjab government is divided among the many mafia living here.
nexus with power companies of punjab government
AAP supremo said that we have done the charisma of making electricity free in Delhi and we will show it in Punjab also. He said that farmers will continue to get electricity free of cost in Punjab as before. In a question asked, Kejriwal said that when our government was formed in Delhi, the revenue was 30 thousand crores, which has been increased to two and a half lakh crores. He said that there is no shortage of money in Punjab, if the liquor mafia and many more mafia are cracked down, then the revenue of the state can be increased.