1 lakh crore rupees will reach farmers, announcement of package against Corona: Important decisions of Modi cabinet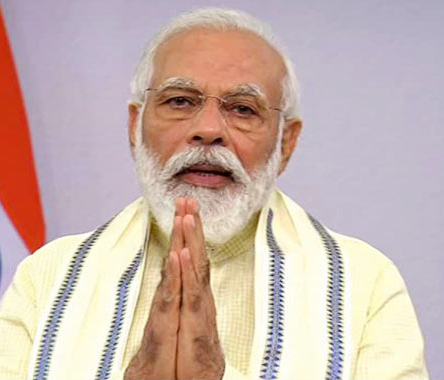 New Delhi, 8/7 (AO Bureau)In the cabinet meeting held on Thursday under the leadership of Prime Minister Narendra Modi, many important decisions were taken for agriculture and health sectors. In the cabinet meeting, a plan has been prepared to reach 1 lakh crore rupees to the farmers through the market. Union Minister Anurag Thakur gave this information. He said that the central government is committed to empower the mandis. Along with this, the health package for the fight against Kovid was also announced by the Center.
Union Agriculture Minister Narendra Singh Tomar said, 'I want to tell friends associated with the farmers' movement that APMC will not be finished with the new law.' Along with this, he said that the mandis will be further strengthened. Narendra Tomar said that the Government of India had released an amount of one lakh crore as infrastructure fund, now APMC will also be able to use this fund.
On the other hand, Union Health Minister Mansukh Mandaviya also announced a relief package for the health sector in the fight against the corona virus. He said, 'A fund of 15 thousand crores was given at the time of starting of Kovid, due to which Kovid Health Center, Care Center and Lab were upgraded. Similarly, in order to deal with the problems that came in the second wave of Corona, the Government of India has issued a second package of Rs 23, 123 crores.