Ravi Shankar Prasad and Javadekar will get important responsibility in BJP, will take over the command of electoral states!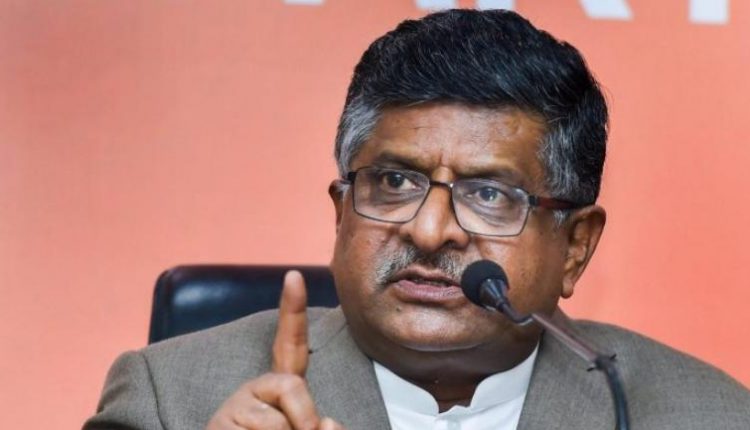 New Delhi, 11/7 (AO Bureau): Before the expansion of the Modi cabinet, 12 ministers, including Ravi Shankar Prasad, Harsh Vardhan and Prakash Javadekar, had resigned from their posts. After being out of the cabinet, Ravi Shankar Prasad and Prakash Javadekar can soon be given important responsibility in BJP. Both the leaders can be made National General Secretary or National Vice President in the party. Along with this, important responsibility of in-charge of electoral states can also be entrusted.
Assembly elections are to be held in Uttar Pradesh, Uttarakhand, Punjab, Goa and Manipur early next year and it is expected that in view of this, some leaders including Ravi Shankar Prasad, Prakash Javadekar, Nishank and Harsh Vardhan will be included in the organization of the electoral states. responsibility can be given. Prasad and Javadekar have played important roles in the BJP organization in the past as well. Nishank has also been the Chief Minister of Uttarakhand while Harsh Vardhan has also served as the President of Delhi BJP.
The principle of one person one post is applicable in the party
In the reshuffle and expansion of the Union Council of Ministers on July 7, five leaders, including BJP General Secretary Bhupendra Yadav and National Vice President Annapurna Devi, holding various responsibilities in the party organization, have been made ministers. The principle of one person, one post is applicable in BJP, so it is believed that new people in the organization can be given responsibility instead of the leaders included in the government.