IND vs SL: Hardik Pandya should have been made the captain for the tour of Sri Lanka, the coach explained the reason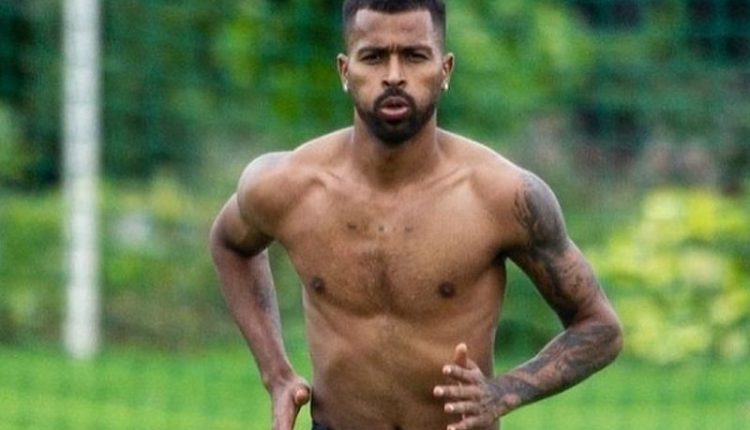 New Delhi, 14/7 (Ao Bureau):India will start the limited over series against Sri Lanka from 18th July i.e. this Sunday. There will be a series of first three ODIs and then the same number of T20Is between the two teams. Most of the players in the Indian team that went on this tour are young or less experienced. At the same time, being a senior player, the captaincy of the team was handed over to Shikhar Dhawan. However, Bhuvneshwar Kumar and Hardik Pandya were also involved in this race. Bhuvi was then made the vice-captain for the tour. But Pandya was not given the responsibility of captaincy.
Due to this, his childhood coach Jitendra Singh is definitely disappointed. He feels that Pandya is the future of Indian cricket and if given the responsibility, he could have brought new energy and ideas to the team.
Coach Jitendra Singh, in a conversation with CricketNext, expressed his disappointment over not choosing Hardik as the captain for the Sri Lanka tour. He said that in the current Sri Lanka tour, Team India is one of the few players who have played for India in all three formats. So they should have been given a chance. He could have been a good choice for captaincy. Because he can play cricket for the next five-seven years. They have new ideas and energy. He can prove to be a good investment for the team looking at the future, especially as captain in white ball cricket.
'Hardik has the technique to become a successful batsman in Tests'
Hardik's coach further said that he can prove to be a better batsman in Test cricket. For this they have the necessary technology, mindset and capability. Hardik is not affected by the conditions and he can play big innings in longer formats too. Because their technique is simple and effective. Hardik has scored 532 runs in 11 Tests at an average of over 31. He has also scored a century and 4 half-centuries.
He scored 93 runs in 95 balls while batting at No-7 in Cape Town Test against South Africa in 2018. However, India lost this match. But he had proved with his batting that he can make a difference with the bat even in the longer format.