For the first time in 250 years, Modi government will change the defense land policy going on from the time of British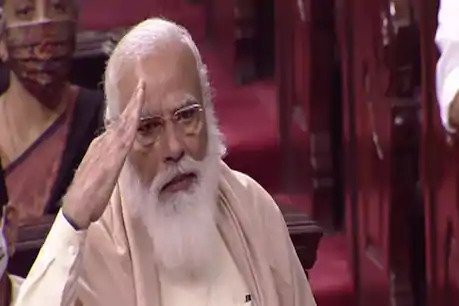 New Delhi, 19/7 (AO bureau): Taking a big step in the direction of Defense Land Reforms, the Modi government has approved new rules. Under this, land purchased from armed forces for public projects or other non-military activities will be allowed for development of Equal Value Infrastructure (EVI) for them. A Moneycontrol report stated that since the first cantonment was established by the British at Barrackpore in Bengal in 1765, the policy of using defense land for any purpose other than the army was prohibited in India during the British period.
Later in April 1801, the Governor-General-in-Council of the East India Company ordered, 'No bungalows and quarters situated in the cantonment, which do not belong to the army, shall be allowed to be sold or occupied by any person'. will be given.' However, this policy changed in 2021 as the government is looking at defense land reforms and is also working towards finalizing a Cantonments Bill 2020, which aims to emphasize development in cantonment areas.
Willing to work with PM Modi for Nepal-India relationship: Deuba
Defense Ministry (MoD) officials said on condition of anonymity that for major public projects such as construction of metros, roads, railways and flyovers, defense land as per requirement would be given only if land of the same value or its Market value will be paid. Under the new rules, eight EVI projects have been identified, which the receiving party can provide infrastructure for in coordination with the service concerned.
When the Prime Minister was introducing new ministers, the opposition created a ruckus, Rajnath said – saw this for the first time in 24 years
These include construction units and roads, among other projects. According to the new rules, the value of land falling under the cantonment areas will be determined by a committee headed by the local military authority, while the rate for land outside the cantonment will be fixed by the district magistrate. The finance ministry has considered monetization of defense land as the only way to generate revenue in view of the proposed non-lapsed modernization fund. Non-lapsed fund means the amount which is allocated for a certain government project in a given financial year.
Officials said a draft cabinet note on setting up the Defense Modernization Fund is currently under inter-ministerial deliberations and a final decision is expected soon, after which it will be approved before the Union Cabinet. will be kept for.