If the bank sinks, customers will get deposits up to ₹ 5 lakh within 90 days, cabinet approves amendment in DICGC Act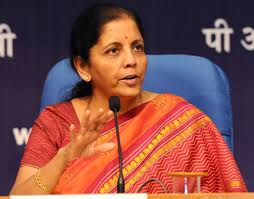 New Delhi, 28/7 (AO Bureau):
Like the Punjab and Maharashtra Co-operative Bank (PMC Bank), the Union Cabinet has given big relief to the customers of stressed banks. For this, the cabinet has approved the amendments to be made in the Deposit Insurance and Credit Guarantee Corporation Act, 1961 (DICGC Act). The purpose of this move of the cabinet is to reduce the difficulties of the customers of crisis-ridden banks like PMC Bank, Yes Bank and Lakshmi Vilas Bank. With this, the depositors of banks coming under the moratorium will not have to wait for the decision of the Reserve Bank (RBI) to withdraw their money. If the bank comes under the moratorium, depositors will be able to withdraw up to Rs 5 lakh within 90 days.
Under what circumstances will customers get the benefit of deposit insurance cover
The Central Government has increased the Deposit Insurance Cover to Rs 5 lakh if ​​the regular functioning of any bank is suspended or kept under supervision by the Reserve Bank. The Deposit Insurance and Credit Guarantee Corporation (DICGC) works under the Reserve Bank of India. Let us inform that the security of deposits up to Rs 5 lakh in banks is guaranteed by DICGC. As per the provisions of deposit insurance, an amount of up to Rs 5 lakh is paid to the depositor, irrespective of the amount deposited in the bank, in the event of bank insolvency or cancellation of its license.