Coronavirus: 12 states said – no patient died due to lack of oxygen, Punjab admitted four deaths suspicious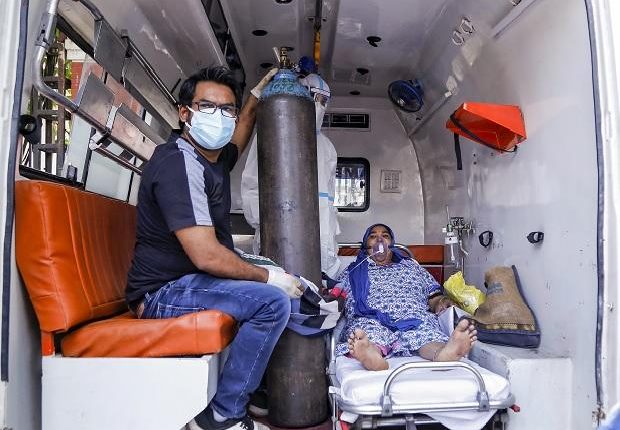 New Delhi, 6/8 (AO Bureau)The Ministry of Health has received the response of 13 states regarding the deaths due to lack of oxygen. Of these, 12 states have denied death due to lack of oxygen. Whereas, one state has considered the death of some patients suspicious. Recently, there was a ruckus in the house after the statement given by the ministry. The government had said that there is no information about any death due to lack of oxygen in the country. After this, instructions were given by the ministry to the states to share this data.
In response to the Ministry of Health, 12 out of 13 states have not accepted the death due to lack of oxygen. These include the names of Odisha, Arunachal Pradesh, Uttarakhand, Nagaland, Assam, Ladakh, Jammu and Kashmir, Sikkim, Tripura, Jharkhand, Himachal Pradesh, Andhra Pradesh. Whereas, Punjab has considered four deaths as suspicious. It is being said that the government can present these figures in the House during this session.
In July last, Congress MP KC Venugopal had asked a question in the Rajya Sabha. He had asked, 'Is it true that due to acute shortage of oxygen in the second wave of Kovid-19, a large number of patients died on the road and in hospitals.' Apart from this, he asked the government on behalf of different states. Questions were also raised about the demand and supply. At the same time, he had questioned the government about the preparedness in the matter of oxygen supply in view of the possible third wave.
On this, Minister of State for Health and Family Welfare Dr Bharti Praveen Pawar had said, 'Health is a state subject. Detailed guidelines regarding deaths to be reported by the Union Health Ministry have been issued to all the States/UTs. Accordingly, all the States/UTs report cases and deaths to the Union Health Ministry on a regular basis. However, no deaths due to oxygen deficiency have been specifically reported by the States/UTs.