Samajwadi Party-Mahan Dal coalition government will be formed in Uttar Pradesh in 2022: Akhilesh Yadav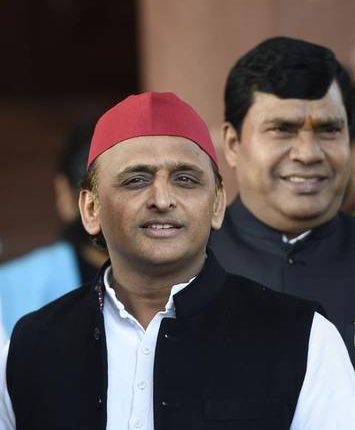 UP, 8/8 :As the time for the Uttar Pradesh Assembly Election 2022 is approaching, the era of attacking and sparring between political parties and leaders is increasing. In this episode, the National President of Samajwadi Party and former Chief Minister Akhilesh Yadav has criticized the BJP government of Uttar Pradesh. He said that after the upcoming assembly elections, the government of Samajwadi Party and ally Mahan Dal will be formed.
Amidst the slogans of 'Mahan Dal ne Thana Hai – SP ki Sarkar Banana Hai', Akhilesh Yadav addressed the workers' convention of Mahan Dal at the party headquarters in Lucknow on Sunday as the chief guest. He said that the slogan you have given has been heard in many programs. In the historic public meeting of Kasganj, your party's cap and your flag were seen waving and we stood in support of the farmers. The slogan that started there has come closer to Lucknow.
Let us inform that in the month of March this year in Kasganj, a Mahapanchayat was organized against the three agricultural laws by the Mahan Dal and the Samajwadi Party. On the same day Akhilesh Yadav had indicated that SP and Mahan Dal would fight the upcoming assembly elections together.
Akhilesh said that till now I was talking about winning 350 seats, but after the program was decided from the Mahan Dal, the victory in 400 seats has been confirmed. Describing Deputy Chief Minister Keshav Prasad Maurya as a fake Keshav, the SP chief said that the real Keshav is Keshav Dev Maurya, the president of the great party. He said that the people of BJP do not want to conduct caste-wise census and want to fight between us and you, but if the SP government is formed then this census will happen.
Taking a jibe at Chief Minister Yogi Adityanath, he said that do you think he is a Yogi, think what is his language, what did he say about Netaji. Well we will not get into that fight but the real fight is whether Uttar Pradesh will go on the path of prosperity or not because he (Yogi Adityanath) has stopped development and his development is only in advertisements.