Monsoon Session: Important bill related to OBC reservation will be presented in Lok Sabha today, opposition came out in support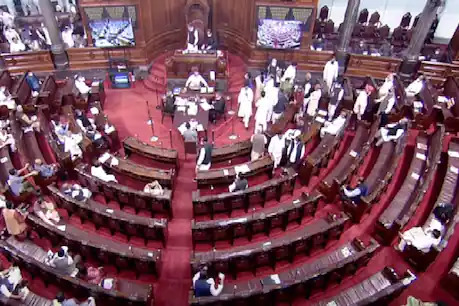 New Delhi, 9/8:Many important bills will be introduced in the Monsoon Session of Parliament today. Union Minister for Social Justice and Empowerment Dr. Virendra Kumar will introduce the Constitution (127th Amendment) Bill, 2021 in the Lok Sabha on Monday. The purpose of this bill is to restore the power of the states to identify backward classes. Under this, some provisions in the 102nd Constitutional Amendment Bill will be clarified. This amendment has been demanded by many regional parties as well as OBC leaders of the ruling party. At the same time, the opposition parties have said that they will support this amendment MLA.
The new bill is being brought after the decision of the Supreme Court. In fact, the court had said that only the Center can notify Socially and Educationally Backward Classes (SEBCs) after the 2018 amendment to the Constitution. The court had said that the states do not have this right.
What will be the impact of the new bill?
After the approval of the amendment of Articles 342-A and 366(26)C of the Constitution in the Parliament, the states will have the right to notify the castes in the OBC category according to their needs. After this the Jat community in Haryana, Maratha community in Maharashtra, Patel community in Gujarat and Lingayat community in Karnataka may get an opportunity to be included in the OBC category. All these castes have been demanding reservation for a long time, the Supreme Court has been putting a stay on these demands and the decision of the state governments.
Which other important bills will be passed?
Union AYUSH Minister Sarbananda Sonowal will introduce the National Commission for Homeopathy (Amendment) Bill, 2021 and the National Commission for Indian System of Medicine (Amendment) Bill, 2021 in the Lower House. The purpose of this bill is to repeal the Homeopathy Central Council Act, 1973. Whereas the National Commission for Indian System of Medicine aims to repeal the Indian Medicine Central Council Act, 1970. Both the bills were introduced in Parliament in 2019 and referred to the Standing Committee. The committee submitted its report in November 2019.