Uttarakhand: Arvind Kejriwal's big announcement, 'AAP' will contest on the face of Colonel Ajay Kothiyal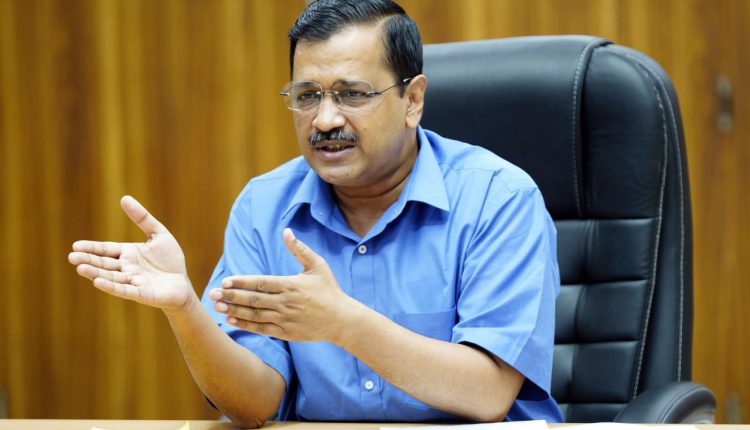 New Delhi,17/8:Aam Aadmi Party has made a big announcement today regarding the assembly elections to be held in Uttarakhand next year. Delhi Chief Minister Arvind Kejriwal has announced the nomination of Colonel Ajay Kothiyal as the chief ministerial candidate. At the same time, after making himself the CM face from the AAP party, Colonel Ajay Kothiyal said that it is a proud day for me. The party has given me a big responsibility. I have seen many challenges and fought battles. I don't know politics, but learned a lot from Kedarnath tragedy.
Delhi Chief Minister Kejriwal said that before this Manish Sisodia had come. He had said that he would ask the public. We got all kinds of surveys done and everyone stamped the name of Colonel Ajay Kothiyal. With this, people said that everyone has looted Uttarakhand, so now a patriotic soldier is needed, not a leader.
CM Kejriwal said this about Kothiyal
Delhi CM Kejriwal said about Colonel Ajay Kothiyal that he had rebuilt Kedarnath at the time of Kedarnath tragedy. Now he will do the Navnirman of Uttarakhand. With this said that Kothiyal knows how to get employment to the youth.
Will make Dehradun the spiritual capital
Aam Aadmi Party's convener and Delhi CM has made another big announcement regarding Uttarakhand. He said that we will make Dehradun in Uttarakhand the spiritual capital for Hindus all over the world. How many dhams are there in the state? On the other hand, Colonel Ajay Kothiyal said that Uttarakhand should be given spiritual importance.