Bihar: Politics heated up due to minister's statement on special status, opposition said – JDU came out of NDA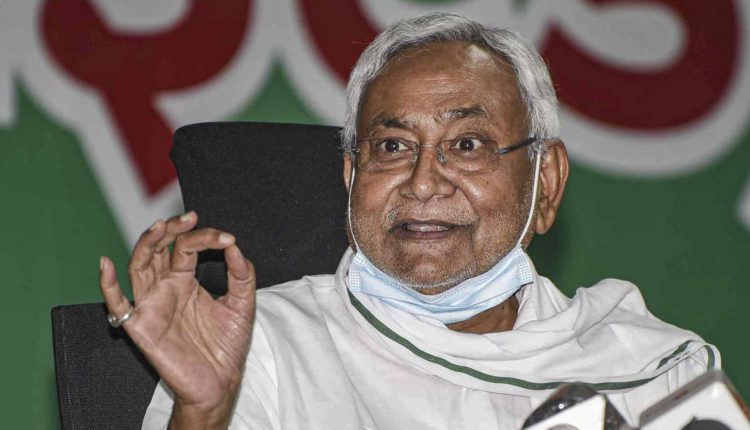 Patna, 27/9: In the Nitish government, the statement of Planning and Development Minister Bijendra Yadav regarding giving Special State Status to Bihar has made politics hot. State BJP spokesperson Prem Ranjan Patel said that when NITI Aayog has abolished the provision of special status, then how will any state be given special status. He said that if NITI Aayog makes a provision that special status should be given to any state, then Bihar will be the first state which will get special status. Bihar is in the priority of Prime Minister Narendra Modi and he is constantly striving for the development of Bihar.
RJD and Congress attacking Nitish government
Opposition parties have taken a dig at the ruling JDU and BJP alliance on this issue. Rashtriya Janata Dal (RJD) MLA Mukesh Roshan took a jibe at the Center and the state government and said that both these parties were continuously fooling the people of Bihar in the name of a particular state. But Bijendra Yadav has done the job of telling the reality. He said that our leader Tejashwi Yadav has been speaking already that this is not a double engine government. Rather it is a government of trouble engine. When the Center is not listening to the words of Chief Minister Nitish Kumar, then he should leave his side.
At the same time, Bihar Legislative Council member and senior Congress leader Premchand Mishra has alleged that the JDU-BJP government has been doing politics only on the issue of a particular state from the beginning. In fact, these two parties had nothing to do with this issue. He said that Chief Minister Nitish Kumar has been of the belief that Bihar can develop only by the special status of the state. But now the separation of the government from the decision in which the opposition has also been with raises many serious questions.