T20 World Cup: What will be India's batting order against Pakistan? will be decided against australia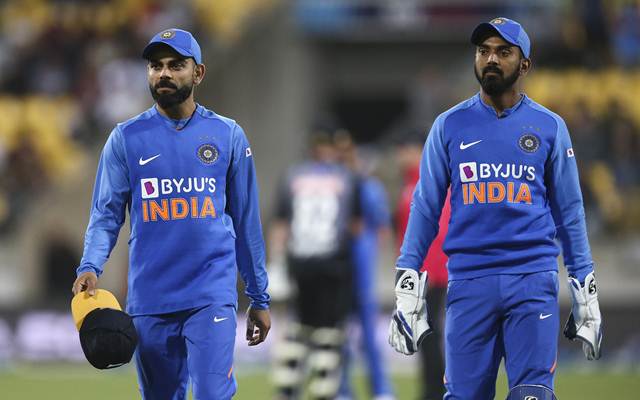 New Delhi, 19/10:Team India, under the leadership of Virat Kohli, will start its campaign against Pakistan (India vs Pakistan) in the T20 World Cup 2021 on October 24. Everyone's eyes will be on this match. In such a situation, what will be India's batting order in front of the Pakistani attack and keeping in mind the wicket of UAE, it will be decided by India in the second and last warm-up match against Australia on Wednesday. Team India, led by Virat Kohli, will go into this practice match with the intention of finalizing the batting order.
Ahead of Monday's warm-up match against England, Kohli had said that the top three positions were decided, with KL Rahul and Rohit Sharma opening the innings while Kohli would take the number three spot. Young Ishan Kishan, who scored 70 runs in the 7-wicket win against England, has confirmed his claim of selection in the playing XI. Rishabh Pant (29 not out) was sent over Suryakumar Yadav and now it remains to be seen in which order he lands on Wednesday. Rohit did not bat against England, so he would like to try his hand in this match.
Hardik Pandya became the concern of Team India
The subject of discussion remains Hardik Pandya, who did not look comfortable against England. If he is not even able to bowl, then it has to be seen whether the Indian team management takes him as a batsman. Without his bowling, India will miss out on a sixth bowling option as one of the five bowlers may fail. Bhuvneshwar Kumar took a wicket against England, but Jasprit Bumrah is in his best form.