Amit Shah said to Kashmiris – neither bullet proof nor any security, not Pakistan, I will talk to you openly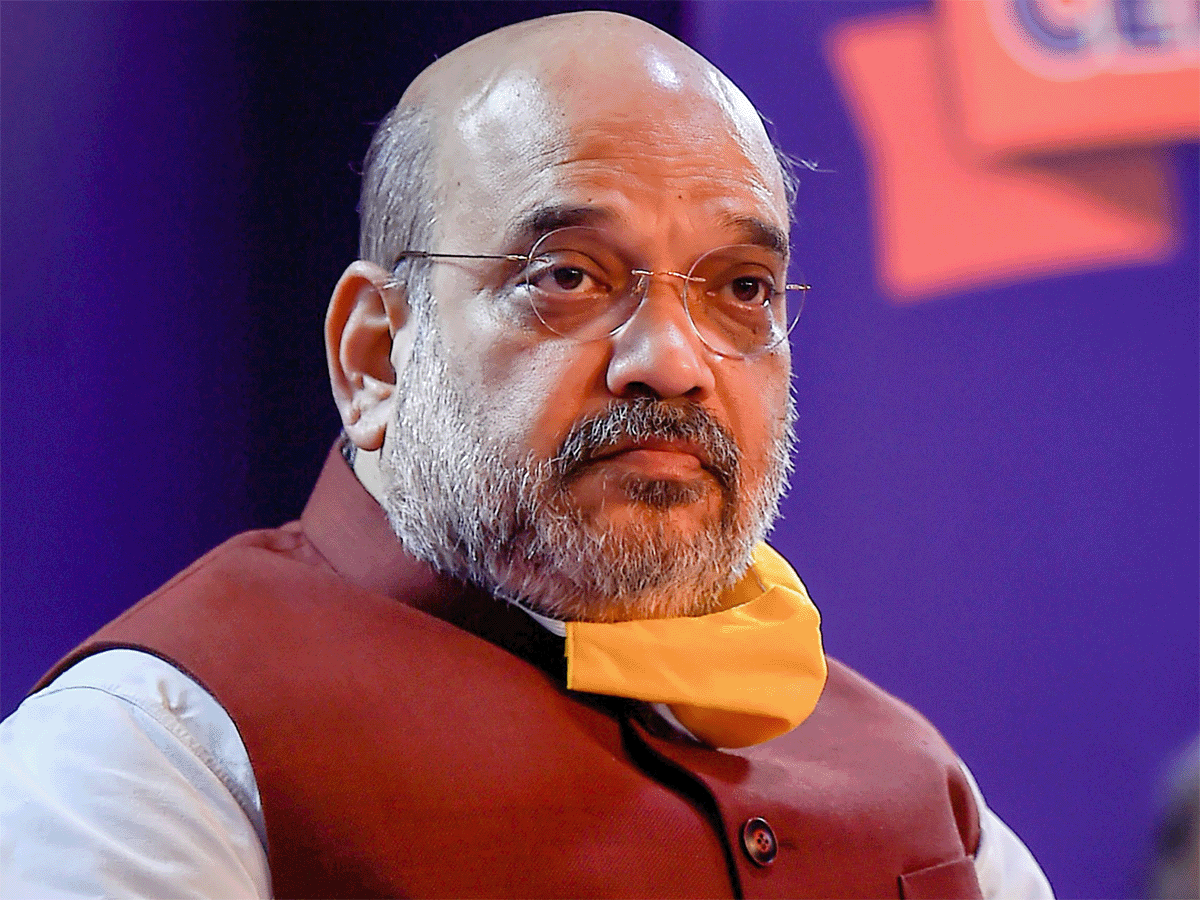 New Delhi, 25/10: Union Home Minister Amit Shah on Monday offered prayers at the Kheer Bhavani temple in Ganderbal district of Jammu and Kashmir. He then challenged terrorism while addressing a public meeting in Srinagar. He told the people of Jammu and Kashmir that Jammu and Kashmir resides in the heart of Prime Minister Narendra Modi.
In Srinagar, Home Minister Amit Shah said, 'I have had the privilege of having darshan of mother at Mata Kheer Bhavani temple. This is such an inexhaustible center of faith of Kashmiri Pandit brothers and sisters across the country, which inspires the entire nation. There is a wonderful power in this holy place, which is definitely felt by coming here. Jai Maa Kheer Bhavani!'
He said, 'Modi ji has Jammu and Kashmir in his heart. Whenever I and Manoj Sinha ji meet. He says that like other states, all the schemes should benefit Jammu and Kashmir. Remove fear and fear from the heart. No one can disturb the journey of development of Kashmir. You can trust the Government of India. can trust us. The motive of those who disturb the development journey is not right, their intention is not clear.
He said, "Manoj Sinha ji, who has tried to bring a change in Jammu and Kashmir with true passion, I would like to say that he has made a successful effort. Many congratulations to them. I have come here today. On August 5, 2019, we took a decision. I have come for the first time after that decision. I want to tell all of you that a new era of development of Jammu and Kashmir has started under the leadership of Modi ji. You have felt it and by 2024 you will see its outcome very beautiful.
The Home Minister said, 'I have been taunted a lot, cursed a lot. I have been condemned in very strong words. I want to talk openly with you today, so there is no bullet proof, no security, I am standing in front of you like this.
He said, 'Today I saw in the newspaper Farooq sahib has advised me that India should talk to Pakistan. Well he is a very experienced Chief Minister. His advice for the morning is but I want to tell you all, if I want to talk, I will do it with my brothers and sisters of the valley.