Himachal Bypoll Results: BJP suffered a major setback in Himachal bypolls, Congress did a 'clean sweep'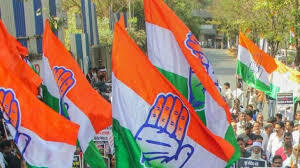 Himachal, 2/11: In Himachal Pradesh (Himachal Pradesh), the BJP has become clear in the by-elections in three assembly seats including Mandi Lok Sabha. Congress has done clean speech on all the four seats. This is a big setback for the ruling BJP. In this by-election, the BJP has not been able to save the Mandi Loksabha seat, which has been winning continuously for two consecutive terms. The Congress has won in Mandi, the home district of CM Jairam Thakur. Apart from this, BJP has also faced defeat in Arki, Fatehpur and Jubbal-Kotkhai.
According to the information, BJP has to face defeat from Pratibha Singh of Congress in Mandi. Congress candidate and former Chief Minister Virbhadra Singh's wife Pratibha Singh has won the election from Mandi parliamentary seat by a margin of 8766 votes. He got 365650. While BJP candidate Kushal Singh Thakur got 356884 votes. A total of 742771 voters exercised their franchise in the by-election. Out of these, 12626 have pressed the button of NOTA.