SBI CONDUCTED MEGA SHG MELA AND DISTRIBUTED SCHOOL BAGS TO THE CHILDREN OF GOPABANDHU BALASHRAM UNDERCSR ACTIVITIES AT PHULBANI.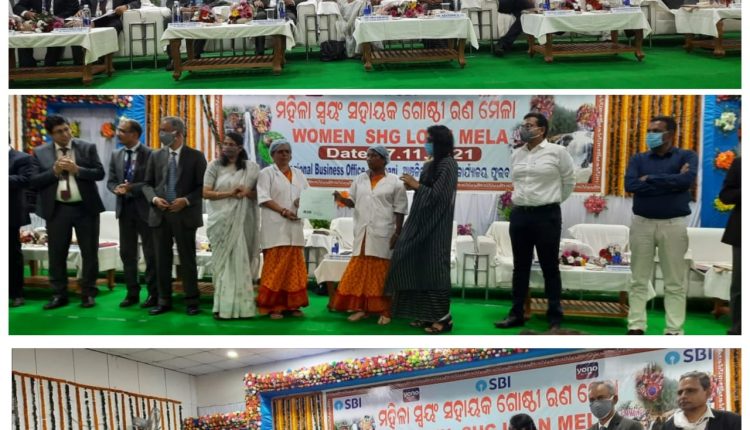 Phulbani ,17/11: State Bank of India conducted a mega SHG mela at Phulbani today. Mrs Vidya Krishnan, CGM of Bhubaneswar Circle remained present on the occasion and disbursed 479 new Loans of Rs 9.72 Crore and 1033 renewed proposals of Rs 7.74 Crore to the SHG members. In total, more than 15120 group members are benefited by availing the loans from the Bank.501 QR codes were also distributed to these Self-Help Groups. The DM & Collector of PhulbaniMrs(Dr)Brundha D attended the melaand alsolouded the efforts made by SBI providing loans to the beneficiaries at the Grass root level. She also said that this financial help will increase the socio economic conditions of the SHG membersof Phulbani District. Besides Collector of Phulbani ShriVinitAgrawal, SP Phulbani, Shri BiswaRanjanNaik, PD, DRDA, Phulbani, Shri BejoyKuzur, GM (NW-II) and Shri Sakya Sinha Bairagi, DGM (B&O), Berhampur Zone were present on the occasion.
In another occasion, Smt. Vidya Krishnan, CGM distributed school bags to the childrens of GopabandhuBalashram of Phulbani under CSR programme. Shri HrudayaRanjanDas,Regional Manager conducted both the programme.