Assembly Election 2022 : 5 States To Vote In 7 Phases Between Feb 10 And March 7; Results On March 10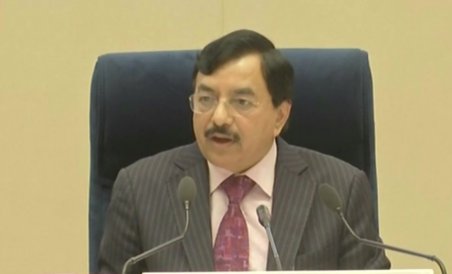 New Delhi, 8/1: The dates for the Assembly Election 2022 to be held in five states this year have been announced. The states where elections will be held are Uttar Pradesh, Punjab, Uttarakhand, Goa and Manipur. Uttar Pradesh has a total of 403 assembly seats and is currently headed by the BJP-led Yogi Adityanath government. There is also a BJP government in Goa, Uttarakhand and Manipur. While there is a Congress government in Punjab. This time in these elections, Aam Aadmi Party can also give competition to Congress and BJP.
On Saturday, the Election Commission announced the election dates. The special thing in this election is that candidates will be able to fill their form online as well. The Election Commission has appealed to the political parties to make maximum use of it. This time the elections of all the states will be held in total 7 phases. Let's have a look when elections will be held in your city….
Uttar Pradesh
In Uttar Pradesh, this time elections will be held in 7 different states. Voting will start from February 10. There are total 403 assembly seats in Uttar Pradesh.
The first phase of voting will be held on February 10.
Second phase- 14 February
Third phase- 20 February
Fourth phase- 23 February
Fifth phase- 27 February
Sixth phase – 3 March
Seventh phase- 7 March
Goa, Punjab and Uttarakhand
elections will be held in one phase
Voting will be held on February 14
Manipur
Voting in two phases on February 27 and March 3
Results on March 10 – Election Commission