Northeast JD(U) not to join Union council of ministers again; all well with BJP: Party national president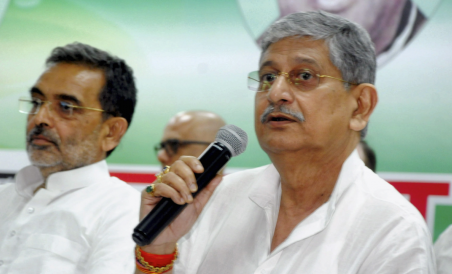 Patna, 7/8: Bihar Chief Minister Nitish Kumar's Janata Dal (United) on Sunday made it clear that it will not join the Union council of ministers again, but rebuffed speculations of a rift with ally BJP asserting "all is well".
JD(U) national president Rajiv Ranjan Singh alias Lalan, who addressed a press conference here, however, dismissed queries about Kumar's absence at the NITI Aayog meeting chaired by Prime Minister Narendra Modi, with the terse remark "you should ask the chief minister".
While there has been no official word on the reason behind Kumar's absence, sources close to the chief minister said he has excused himself citing post-Covid debility.