Security agencies raised alarm after some Kashmiri youths travelling to Pakistan on visa infiltrate with terrorists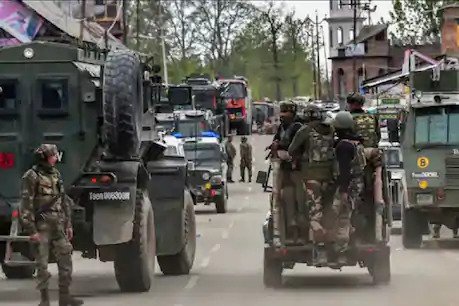 Kashmir, 7/2 (AO Bureau); In the last three years, about 100 Kashmiri youths who went to Pakistan (Pakistan) for short periods on valid visas have either not returned or gone missing after returning, due to which security agencies have been alerted. These agencies suspect that these youth are potential 'sleeper cells' of terrorist groups operating across the border. Various security agencies told that security forces were alerted after it was discovered that one of these terrorists was killed after five terrorists were killed in the jungles of the border area of ​​North Kashmir's Handwara in April last year. There is a local citizen who went to Pakistan in 2018 and did not return after that.
He said that between April 1 and April 6 last year, youths from Shopian, Kulgam, and Anantnag districts of South Kashmir were seen in groups of infiltrating terrorists and they all went to Pakistan with valid documents and never returned thereafter. . Officials said security agencies, including immigration officials and officials at the Delhi airport at the Wagah border, have been collecting data on Kashmiri youths traveling on valid visas for more than seven days for more than three years.
He said that the figures found during this period are surprising and in some cases, it was found that the youth never returned and some of the youth went missing after returning. After this, there was a possibility that they might have become 'sleeper cells', who are waiting for instructions from Pakistani intelligence agency ISI or their bosses from across the border. Officials said that Kashmiri youths who had gone to Pakistan in recent years were called for questioning and security agencies did a proper analysis of their activities after their return. He said that there were some inconveniences during this period, but precaution is always better than cure.