PM KISAN: 10th installment of PM Kisan Samman Nidhi will not be available without this card, check registration process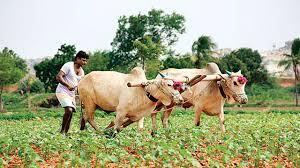 New Delhi, 24/10:To prevent fraud in Pradhan Mantri Kisan Samman Nidhi Yojana, the Modi government at the Center has made some important changes in the process of registration. Under this, now ration card has been made mandatory for registration in P Kisan Yojana. Now only after the ration card number is entered on the PM Kisan portal, one of the husband or wife will get an installment of Rs 2000 (PM KISAN Installment) under the scheme. In simple words, it will be mandatory to give ration card number on new registration under the scheme (Ration Card Mandatory). At the same time, along with the mandatory requirement of ration card, now only soft copies of documents (PDF) will have to be made and uploaded on the portal during registration.
Registration process will be more transparent
Under the new system of registration for PM Kisan Yojana, registration will no longer be possible without the ration card number. At the same time, now the mandatory submission of hard copies of Khatauni, Aadhar card, bank passbook and declaration has been done away with. Now the PDF file of these documents will have to be created and uploaded on the portal. This will save the time of the farmers. Also, in the new system, an attempt has been made to make the scheme more transparent.