Shehnaaz Gill posted for Siddharth Shukla for the first time, will pay tribute to the late actor with the song 'Tu Yaheen Hai'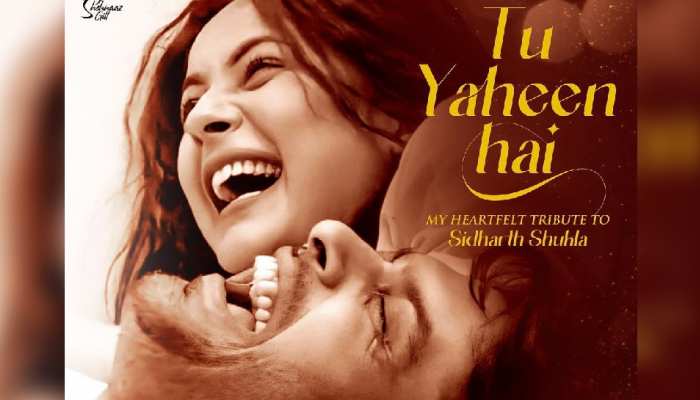 Mumbai,28/10:The bond shared by 'Bigg Boss 13' fame Shehnaaz Gill and Siddharth Shukla was not hidden from anyone. Their love, their friendship, their pranks, their gestures, everything was so sweet and touching. After the death of Siddharth Shukla, the pair of Sidnaz broke up, but she is present in the hearts of people as love. Shahnaz is left alone due to the departure of Siddharth. She was in shock for more than a month. Although she is now moving forward. He recently fulfilled his professional commitment by working on projects like 'Hausla Rakh' and 'Aadat'.
Meanwhile, Shehnaaz Gill has not said a word about Siddharth Shukla's death or him. He had not even told his feeling for Siddharth till now. But some time ago he has shared a post on social media. In this post, he has revealed his feeling for Siddharth. There is a poster in this post. In the poster, Siddharth and Shahnaz are seen laughing openly.