CM Naveen took strict action against corrupt officials, 8 More government officials forced into retirement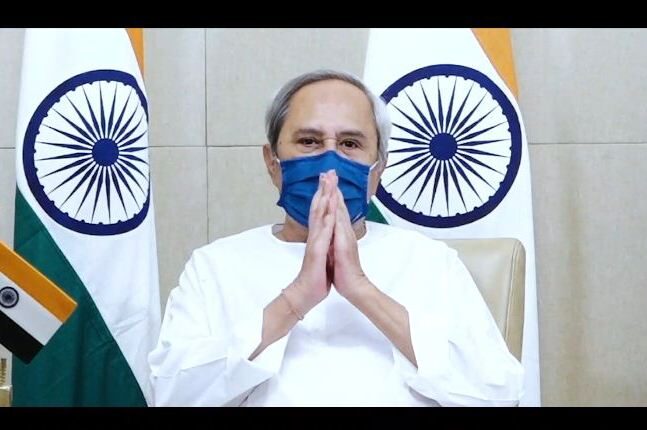 Bhubaneswar, 12/10: Chief Minister Shri Naveen Patnaik has always emphasized the importance of transparency in the administrative system. Continuing efforts to provide services to the public through a transparent, efficient and accountable administration while maintaining integrity and morality in public life. As per the Chief Minister's approach, the state government has continued to crack down on corrupt and incompetent officials.
In this regard, the state government has now forced eight more government officials to retire due to their immorality, incompetence and corruption. To date, 130 officers, including eight, have been forced to retire.
Of the eight, three former Nimapada tehsildars and a sub-registrar, OAS7 officer Ramchandra Jena, have three corruption charges. During the search, the Anti-Corruption Department confiscated Rs 5 lakh along with multiple PAN cards. He has since been suspended.
Similarly, Gaurang Charan Mohanty, a former deputy collector of Jagatsinghpur, an OAS7 officer, was charged with seven counts of corruption. He was charged with embezzlement and embezzlement of public funds.
Alphonse Bilung, a former tehsildar of Lathikata in Sundargarh and now a BDA in Ambavona in Bargarh, has been charged with three counts of corruption. He harmed the government by granting undeserved favors in terms of land conversion and revenue collection.
Similarly, Mr. Bidhan Chandra Sahu, a former superintending engineer of the Baitarani Division of the Kendujhar Irrigation Department, has been charged with corruption. In October 2021, he was suddenly investigated by the Anti-Corruption Department after receiving information that he was holding large sums of money and confiscated Rs 10 lakh from him. His property was then raided and a large amount of non-income property was found.
On October 4, 2021, Ms. Meena Patra, CDPO of the Integrated Child Development Scheme at Bishwanathpur in Kalahandi Lanjigarh Block, was caught red-handed by the Anti-Corruption Department while accepting a bribe of Rs 80,000 from two self-help groups. He has two buildings and 6 plots in Bhawanipatna. His total assets are estimated to be around Rs 1.80 crore.
Similarly, on October 25, 2021, Ms. Puspanchali Rath, CDPO of the Integrated Child Development Scheme of Kalahandi Thuamul Rampur Block 7, was caught by the Anti-Corruption Department while accepting a bribe demanding Rs 1 lakh for the employment of an activist. During the search, he was found with a large amount of property. Among them, a two-storey house in Balangir, a Tata Nexus car, 3 plots and a lot of money have been invested in the name of himself and his family members.
Mr. Ajit Kumar Mohapatra, former Deputy Abkari Superintendent of Devgarh, who works under the Odisha Abkari Service, was arrested by the Anti-Corruption Department on September 29, 2021 while taking a bribe of Rs 1.5 lakh. The assets seized from him so far during the search are (1) a one-storey building worth Rs 6 lakh in the city of Berhampur, (2) two plots and several gold ornaments in the name of his wife in the Berhampur tehsil.
Mr. Prabhakar, who works as a cashier in Tihidi block of Bhadrak district, took a bribe of Rs 20 lakh from various stakeholders. He deposited government money in the accounts of his wife and friends. He has two charges against him. He was arrested and remanded in custody.
The state government has so far forced 130 people, including eight of them, to retire on corruption and incompetence charges.