IFFCO Paradeep Unit Commercial supply of Medical Oxygen free of cost to Govt. Hospital of Kendrapara district during pandemic.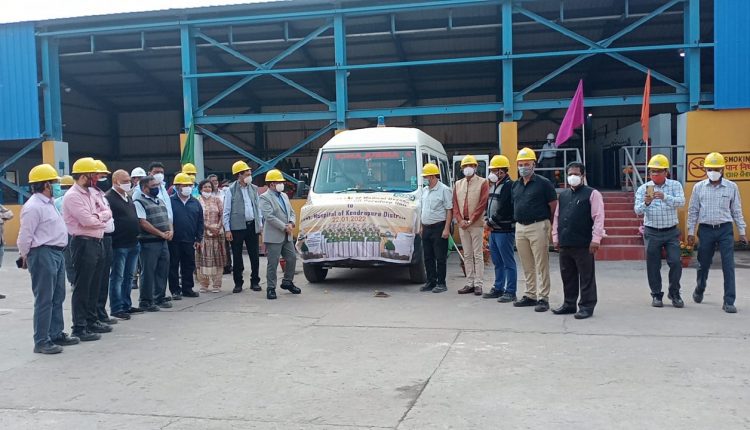 Paradeep : Indian Farmers Fertiliser Cooperative Ltd., (IFFCO)Paradeepthe world's largest cooperative fertilizer manufacturing organization takes another step forward towards its social commitment amid the pandemic by supplying medical Oxygen free of cost to nearby Kendrapara District Hospital on 22/01/2022.Unit Head and Sr.Executive Director of IFFCO Paradeep,Sh.K. J. Patel flagged off the first lot of medical Oxygen containing 50Nos cylinder. On this occasion, Sh.Patel highlighted that IFFCO is committed to meet oxygen requirement of different Govt. Hospitals of Odisha and outside Odisha free of cost.
IFFCO always extends its hands of cooperation at the critical time which shows its dedication towards the wellbeing of human society.
On this occasion, Sh. K J Patel, Unit Head IFFCO Paradeep, along with his team and representatives from Employees' Union and Officers Association were present