Farmer Protest Violence : Rakesh Tikat says ' The farmers were not allowed to go on the fixed route'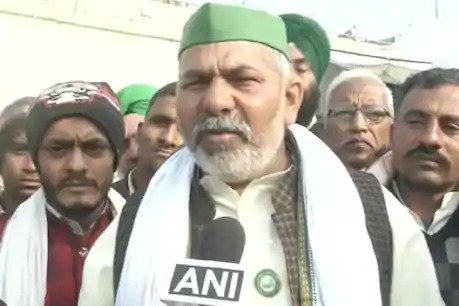 New Delhi, 27/1 (AO Bureau) : On 26 January, on the occasion of Republic Day 2021, agitating farmers took out a tractor rally (Tractor Rally) in Delhi. During this time, there was fierce violence and violence in many places including the Red Fort. Regarding the nuisance in Delhi, farmer leader Rakesh Tikait said that the farmers' performance was fine on Tuesday. At the same time, he said that our people do not sabotage. We have been agitating for 35 years. Who did this fuss should be investigated? At the same time, he said on the statement with lathi poles that we did not carry sticks with the flag.
In fact, after the uproar of the farmers who went to the Red Fort, a video of farmer leader Rakesh Tikait came out. In this video, BKU leader Rakesh Tikait is talking to farmers to keep sticks with sticks. With this, Tikait is also seen saying that their land will be taken away from the farmers. The government is not agreeing and now come all your land is not left. On which Tikait has given his clarification. Apart from this, he said that we are asking for footage of those who attacked the police, such people will have to leave the movement. At the same time, he said that the route we had talked about was not allowed to go from there.
Tikait said that all the farmers were going on the route that was talked about, but they were not allowed to go. He said that if the tractors march on the same route, they would have gone to the village. At the same time, he said that this was the government's trick. If you open the road to the Red Fort, what does the farmer know, if the roads of Delhi are not understood by ordinary cars, then what does the tractor driver know, that path is lost. According to Tikait, the police did not give way till 1 pm