Rajya Sabha Chairman M. Venkaiah Naidu praised Dr. Sasmit Patra for his views on Women's Reservation Bill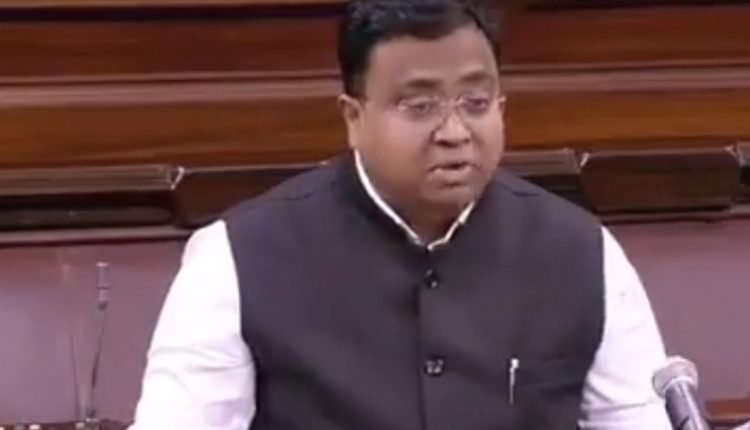 New Delhi, 3/2 (AO Bureau): In a matter of pride for Odisha, Rajya Sabha  Chairman M. Venkaiah Naidu praised Odisha's MP Dr. Sasmit Patra for his and articulation on r his views and his articulation by himself speaking in Odia " You spoke well in your language" This is the fourth time in the past 16 months that the Chairman has praised Dr. Sasmit Patra for his articulation, presentation, and oration in the Rajya Sabha.
Earlier in the morning, Dr. Sasmit Patra raised the demand for the passage of the Women's Reservation Bill in the Rajya Sabha this morning. During the Zero Hour, the BJD MP Dr. Patra reiterated the demand raised by his leader and chief minister of Odisha Shri. Naveen Patnaik over several years for the passage of the Women's Reservation Bill in the Parliament. Speaking in his mother tongue Odia, Dr. Patra stated that women's empowerment is extremely important in India and especially in the context of economic, social, and political empowerment.
Speaking on Political Empowerment for Women, Dr Patra stated how Odisha  CM and BJD President  Naveen Patnaik had reserved 33% seats for Women in the 2019 Lok Sabha elections for his party and how Shri. Patnaik and Biju Janata Dal have been strongly demanding for the Women's Reservation Bills passage. Dr Patra further said that only if political empowerment through the Women's Reservation Bill is ensured that true Women's Empowerment would be achieved.
On the issue of Social and Economic Empowerment, Dr. Sasmit Patra stated that the Union Government should study the model of Mission Shakti programme of Odisha which has empowered more than 80 lakh women through Women Self Help Groups and how these women have revolutionized their lives and livelihood through the Mission Shakti Programme. Dr Patra proposed that just as the Centre had brought about the National Maternity Scheme after considering Odisha's MAMATA Yojana as a benchmark model, similarly the Centre should now consider bringing about a National Programme on the lines of Odisha's Mission Shakti which would lead to Social and Economic Empowerment of Women. These two proposals Dr. Patra hoped would lead to the true political, social and economic empowerment of women in India.