Dalits who convert to Islam or Christianity will not get benefits of reservation: Ravishankar Prasad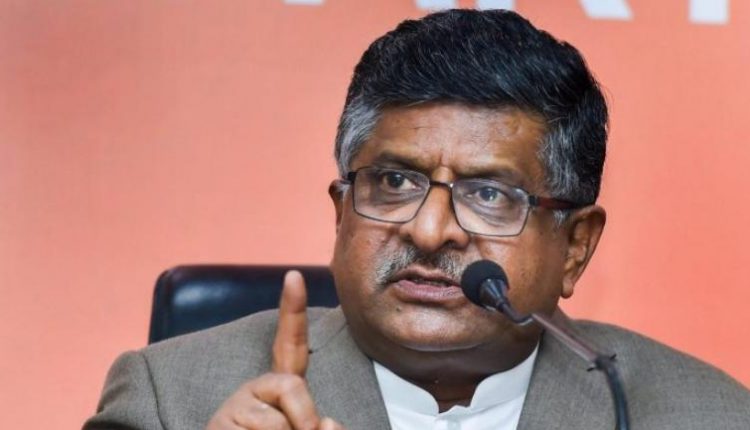 New Delhi, 13/2 (AO Bureau) : Union Law Minister Ravi Shankar Prasad has given a big statement in the Rajya Sabha regarding Scheduled Castes. He has said that Dalits joining Islam and Christianity will not get the benefits of reservation. Also, he has made it clear that such people will not be able to contest parliamentary or assembly elections from the seats reserved for scheduled castes. On Thursday, Prasad warned several social media platforms including Twitter in the Rajya Sabha.
Bharatiya Janata Party (BJP) member GVL Narasimha Rao questioned the Law Minister about other religions. On this, Prasad said that those who have adopted Hindu, Sikh, and Buddhist religion, they can contest from the seat reserved for Scheduled Castes. Also, those who join these religions will also get the benefit of reservation. Apart from this, he also talked about the parameters of contesting elections from reserved constitutional areas.
The Law Minister has cited paragraph 3 of the Constitution (Scheduled Castes). He said that under this, any person who claims any religion other than Hindu, Sikh or Buddhist, will not be considered a member of the Scheduled Castes. At the same time, he has made it clear that no amendment was brought in the Representation Act.