Odisha CM Naveen Patnaik lays foundation of India's largest hockey stadium in Rourkela ahead of 2023 Hockey World Cup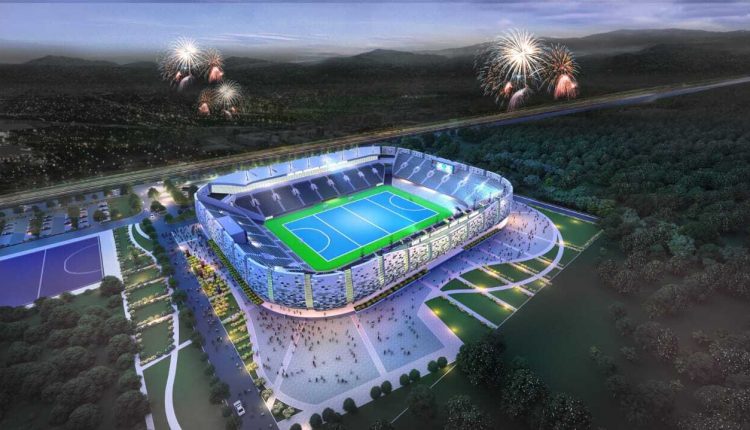 Rourkela, 16/2(AO Bureau) :  Chief Minister Shri Naveen Patnaik has started preparations for the 2023 Men's World Cup of Hockey on the holy day of Shri Panchami.
During his visit to Sundergarh today, the Chief Minister inaugurated various projects worth Rs 5,000 crore for the district. The Chief Minister today laid the foundation stone of an international standard stadium in Rourkela to host the 2023 Men's World Cup of Hockey. The new stadium was named after Birsa Munda, a prominent fighter, the chief minister said on the occasion. The stadium will be the largest hockey stadium in the country.
The new International Hockey Stadium in Rourkela to be named after " Birsa Munda" is going to the most modern field hockey facility designed to host the Hockey World Cup 2023 tournament.
The Stadium site is located within the sprawling campus of the Biju Patnaik University of Technology, one of the premier technical institutes of the State. The stadium is adjacent to the Rourkela airstrip, where the commercial flights are expected to start soon.
Recalling Bijubabu's relationship with Rourkela, the Chief Minister said that everything from Rourkela's steel plant to the NIT is full of Bijubabu's memories. Describing Rourkela as the City of Hope, the Chief Minister said that people not only in Odisha but also in the surrounding states come to Rourkela for a living.
The Chief Minister thanked the mothers of the Mission Shakti of Sundargarh district for their cooperation in their development work and drew everyone's attention to his contribution to the Make-in-Odisha Conclave in Bhubaneswar on the occasion of the Jayanti Ekka Kipal in Balisankara.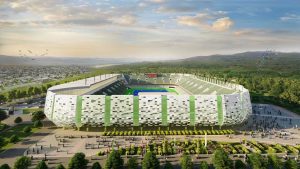 The Chief Minister also discussed the steps taken to protect the tribal culture along with the educational facilities of the tribal children and once again demanded that the Mundari and Ho languages ​​be included in the eighth article of the Constitution.
The Chief Minister said that while the state budget was only Rs 2,600 crore in 2000, today Rs 5,000 crore project has been launched for Sundergarh district alone. Describing it as a model of transformation and a model of development, the Chief Minister sought the cooperation of all to continue this trend of development. Many ministers and lawmakers attended the event. Eminent hockey star Shri Dilip Tirkey gave the vote of thanks.