Supreme Court asks during hearing of maratha quota case for how many generations will the reservation continue-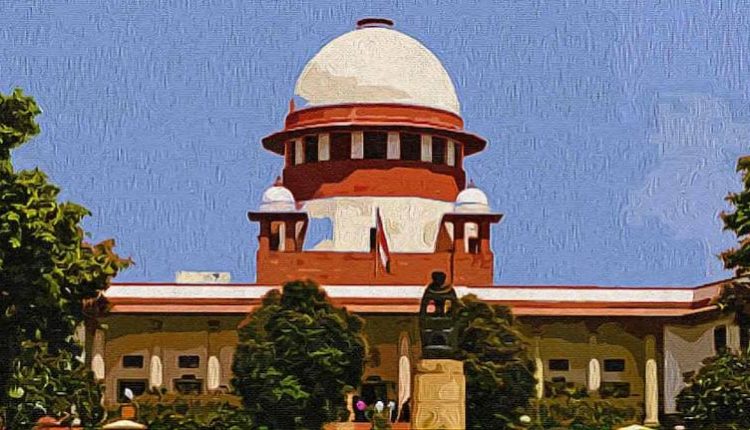 New Delhi, 20/3 (AO Bureau). During the hearing of the Maratha quota case, the Supreme Court on Friday wanted to know how many generations of the reservation will continue. The apex court also expressed concern about the disparity arising in the event of a 50 percent limit being lifted. Senior advocate Mukul Rohatgi, appearing for the Maharashtra government, told the five-judge constitution bench headed by Justice Ashok Bhushan that the decision in the Mandal case (of the apex court) on setting the quota limit needs to be reconsidered under the changed circumstances. is.
Rohatgi said that the courts should leave the responsibility of fixing the reservation quota in view of the changed circumstances and the decision related to the Mandal case was based on the 1931 census. Arguing in favor of the Maharashtra law providing reservation to the Maratha community, Rohatgi cited various aspects of the judgment in the Mandal case. This decision is also known as the Indira Sawhney case.
What will be the concept of equality then? – Court
He said that the Central Government's decision to give 10 percent reservation to people belonging to economically weaker sections (EVS) also violates the 50 percent limit. To this, the bench commented, 'If there is no limit of 50 percent or no limit, as you have suggested, then what will be the concept of equality. Ultimately, we have to deal with it. What do you have to say on this … what would you like to say about the inequality that arises from it. How many generations will you continue this. '
The bench consists of Justice L Nageswara Rao, Justice S Abdul Nazir, Justice Hemant Gupta and Justice Ravindra Bhat. Rohatgi said that there are several reasons to reconsider the Mandal verdict, which was based on the 1931 census. Also, the population has increased manifold to 135 crores. The bench said that 70 years of independence of the country had passed and the state governments were running many welfare schemes and 'can we accept that no development has taken place, no backward caste has progressed'.