1000 KM road and 30 Bridges with an expenditure of Rs 2300 crore will be built in Odisha this year : CM Naveen Patnaik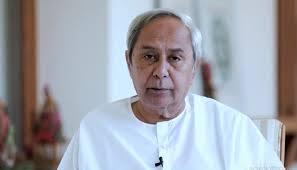 Ganjam, 3/4 (AO Bureau): In a major development,  an important bridge was inaugurated in Aska today. It was built by replacing two old British bridges. It will serve as an important link for roads in different parts of the district. Distance from Aska, Bhanjanagar, Chhatrapur and other cities to Bhubaneswar will also be reduced. This will facilitate the communication of more than three and a half million people.
Ganjam district is a prosperous district and commercial center of our state. The people of the district are famous for their hard work. I hope that this bridge will further improve the district's trade, tourism and other areas.
Building infrastructure is the most important thing for development. So Odisha government is working hard to develop the infrastructure. There is visible development in the construction of roads and bridges. world-class infrastructure is being built in tourism sports, etc. The target is to build 1,000 km of roads and 30 major bridges for the current financial year. It will cost Rs 2,300 crore. In addition, the Biju Setu scheme is expected to cost around Rs 1,000 crore and Rs 2,000 crore for village roads.
Ganjam district has earned a reputation across the country in the field of Covid management. I thank the people of the district for this. But the danger is still gone. There is a fear of a second wave. So I urge you to abide by all the rules of Covid. Wear masks, wash your hands and keep social distance in crowded places.
The event was graced by Aska MP, Aska MLA,  Zilla Parishad president, and district commissioner.