Chirag's power in Delhi against uncle, said – expelled people should not use party symbol, 'Aashirvad Yatra' from July 5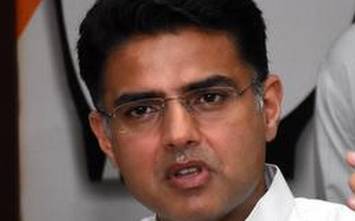 UP, 20/6 (AO Bureau)There is a tussle between Chirag Paswan and his uncle Pashupati Kumar Paras (MP Pashupati Kumar Paras) over the position and power in LJP. Meanwhile, Chirag, son of former Union Minister Ram Vilas Paswan and National President of LJP, has shown his strength to his uncle by calling a meeting of the National Executive in Delhi. After the meeting, Chirag Paswan said that today our party's national executive meeting was held in Delhi. We decided that the expelled people should not use the party symbol.
At the same time, after the meeting of the National Executive in Delhi, Chirag Paswan said that the rebel members have been condemned in the meeting for breaking the discipline of the party. Disciplinary action will be taken against those who broke the party. Whereas from July 5, Ashirwad Yatra will be started from Hajipur, which was father's work land. Will go to every district of Bihar to thank the people for the blessings received in the elections. Apart from this, Chirag Paswan said, 'We decided in the meeting of the National Executive that our late leader and my father Ram Vilas Paswan should get Bharat Ratna and a big statue of him should be made in Bihar.'
Chirag Paswan's Ashirwad Yatra from Hajipur from July 5!
Not only this, Chirag Paswan will start the Ashirwad Yatra from Hajipur in Bihar from July 5 in the midst of a fight with his uncle. Please note that on 5th July, Mr. It is the birthday of Ram Vilas Paswan and Hajipur has been the work place of Ram Vilas Paswan. He has been a member of Lok Sabha eight times from Hajipur parliamentary seat.
What has happened in LJP till now?
After the rebellion by the Paras faction in LJP, the MPs belonging to the Paras faction have been shown the way out by Chirag Paswan's LJP, but the Paras faction has also made its claim on the LJP. Earlier, LJP President Chirag Paswan has complained against the Paras faction in the Election Commission. Apart from this, Chirag also met the Lok Sabha Speaker and complained about his own party's side and the Paras faction. Also requested the Speaker to review the decision to make Pashupati Paras the leader of the LJP Parliamentary Party in the Lok Sabha, as this party is against the Constitution. On the other hand, before the meeting of Chirag Paswan, the Paras faction has also announced the National Executive. Chirag Paswan and Paras faction have also conveyed their stand to the Election Commission.