Chief Minister inaugurated medical oxygen storage, laying the foundation stone for distribution system and inaugurated other health infrastructure in six districts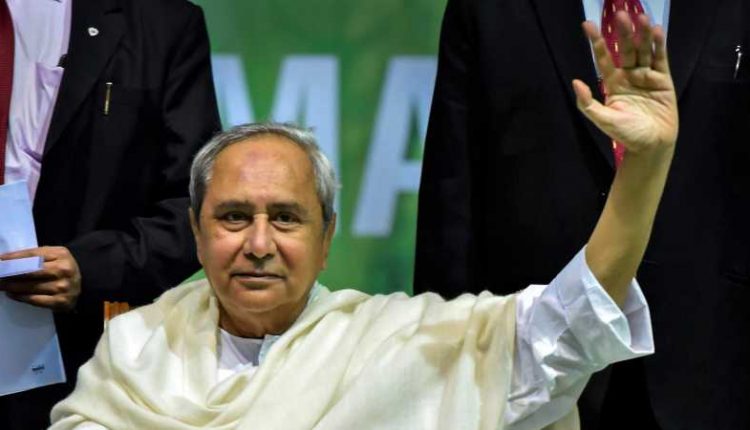 Bhubaneswar, 25/6 (Ao Bureau):Chief Minister Shri Naveen Patnaik today laid the foundation stone for the distribution and distribution of Liquid Medical Oxygen in nine other districts of the state through video conferencing. In addition, work has begun on oxygen plants in all 30 districts of the state. Services can be provided from these plants over the next two months.
   The districts that were laid today are Anugul, Boudh, Devgarh, Dhenkanal, Gajapati, Bhawanipatna and Nuapada. Each storage system can store and distribute 4 kiloliters of liquid oxygen. In addition, the Covid Ward, which has an oxygen pipeline attached to the Chief Minister's Athmallik Sub-Divisional Hospital; Pallahada Sub-Divisional Hospital, Madhapur and Kishornagar Group Health Centers and Thakurmunda and Bainda Primary Health Centers have inaugurated vaccinations at the Oxygen Pipe Joint Insulation Ward 7, as well as the new District General Hospital at Devgarh Rajmunda.
Inaugurating the occasion, Chief Minister Shri Patnaik said that public health protection is the highest priority for the state government during the epidemic. The Chief Minister once again thanked all the doctors, health workers, Asha and Anganwadi workers for this, saying that we are working towards ensuring that no covidi patients are deprived of healthcare. "The experience we have gained from the first and second waves of the corona will definitely help us in the face of the third wave," he said. "The work that is being done in the infrastructure sector will further strengthen our fight against Covid," he said.
The function was graced by Health and Family Welfare Minister Shri Nab Das, Deputy Speaker Shri Rajinikanth Singh, Women and Child Development Minister Mrs. Tukuni Sahu, Energy Minister Shri Dibyashankar Mishra, Dhenkanal MP Shri Mahesh Sahu, Berhampur MP Shri Chandrasekhar Sahu, Buddhist MLA Shri Pradeep. Mr. Rajendra Dholakia praised the Chief Minister's foresight and efficient leadership in improving the health and well-being of Odisha in the Kovid war in the major states. The event was attended by MPs and legislators from different districts.
Chief Minister's Secretary (5th) Shri V.K. Pandian conducted the program.
The event was graced by the Additional Chief Administrative Secretary of the Department of Health, Shri P.K. Mohapatra