Rahul and Priyanka brainstorm with PK on Punjab crisis, Congress sources claim – decision on Sidhu in next 3-4 days!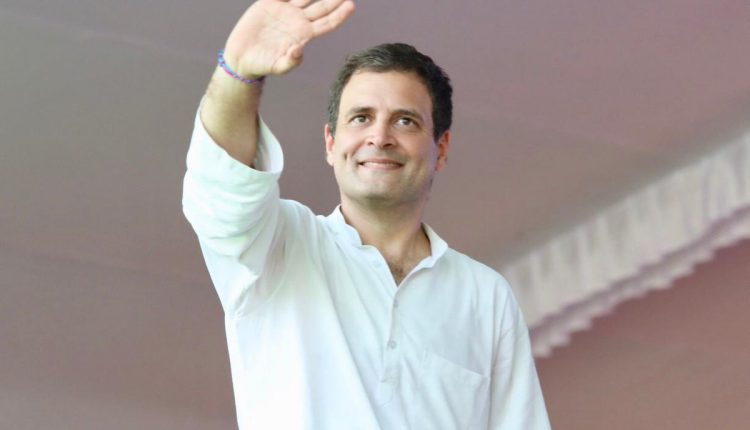 New Delhi, 13/7 (AO Bureau): The Congress, which is battling internal factionalism ahead of the Punjab Assembly elections, is soon trying to resolve its party's problems. In view of this, election strategist Prashant Kishor met Rahul Gandhi in Delhi on Tuesday. It is understood that there has been a discussion in this meeting regarding resolving the Punjab dispute and the role of Navjot Singh Sidhu. It is being told that a decision on Sidhu's role is expected in the next two days. Prashant Kishor is the advisor to Amarinder Singh. Priyanka Gandhi, Harish Rawat and party's organization general secretary Venugopal were also present in this meeting along with Prashant.
To solve the crisis of Punjab and decide the role of Sidhu, the last round of talks is going on in the Congress and the Congress claims that Sidhu's role will be decided in the next 4 days. Both Rahul and Priyanka discussed in the presence of Prashant Kishor to decide the Punjab formula. According to sources, Prashant Kishor has conveyed Amarinder Singh's intention not to make Sidhu the president. Amarinder Singh has no objection to Sidhu being made the Deputy Chief Minister and the President of the Campaign Committee, but there is talk of making two more Deputy Chief Ministers with him, one of which will be a Dalit.
Is Sidhu on two boats or is it just a tactic of pressure on the high command?
Prashant Kishor also explained to the Congress leadership the benefits of Captain's camp's demand for a Hindu to be made the party's state president. Rahul Gandhi and Priyanka were exploring the possibility of making Sidhu the state president and this option still exists, only Amarinder Singh has to agree to it. This is the reason that even after dozens of meetings, the role of Sidhu has not been decided yet. The names of Vijay Inder Singla and Manish Tewari have been carried forward as state presidents from the Captain's camp. However, these options are still to be decided. This is the reason that Punjab in-charge Harish Rawat, who talks to the media all the time, left the media without speaking after the meeting.