Kanwar Yatra 2021: Big decision of Dhami government, there will be no Kanwar Yatra in Uttarakhand this year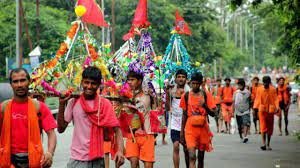 Uttarakhand, 13/7: The Uttarakhand government has decided to cancel this year's Kanwar Yatra. In view of the increasing threat of corona infection, the government has taken this decision. It is to be known that Chief Minister Pushkar Dhami had already indicated to cancel the Kanwar Yatra.
Every year, tens of thousands of "Kanwariyas" (devotees of Lord Shiva) from northern states travel on foot or by other means to collect water from River Ganga at Haridwar to offer at Shiva temples in their areas as part of the yatra.