The rule of two children will be applicable in Assam, initially some special schemes will get benefits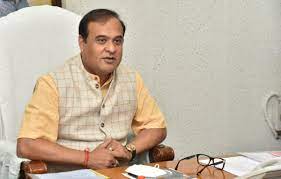 Assam, 19/6 (AO Bureau): Chief Minister Himanta Biswa Sarma on Saturday said that the Assam government will implement the two child policy in a phased manner to avail benefits under special schemes funded by the state. Sarma told a press conference here that the proposed population control policy would not be implemented immediately in all the schemes in Assam as many schemes are run by the central government.
Himanta Biswa Sarma said, 'There are some schemes in which we cannot implement the two child policy, such as free education in schools and colleges or housing under the Pradhan Mantri Awas Yojana.' Sarma said, "But in some schemes, like if the state government starts the housing scheme, the rule of two children can be implemented. Gradually, it will be implemented in every scheme of the state government.
Himanta Biswa Sarma replied to the opposition
The chief minister criticized the opposition for targeting his parents for the size of the family. Sarma belongs to a family of five brothers. He said, 'There is no point in talking about what our parents or other people did in the 1970s. The opposition is saying such strange things and taking us back to the 70s. Sarma, who was sworn in as chief minister last month, has been advocating for the two-child rule for availing benefits under government schemes.