No compensation will be given to the families of the farmers who died in the agricultural agitation: Center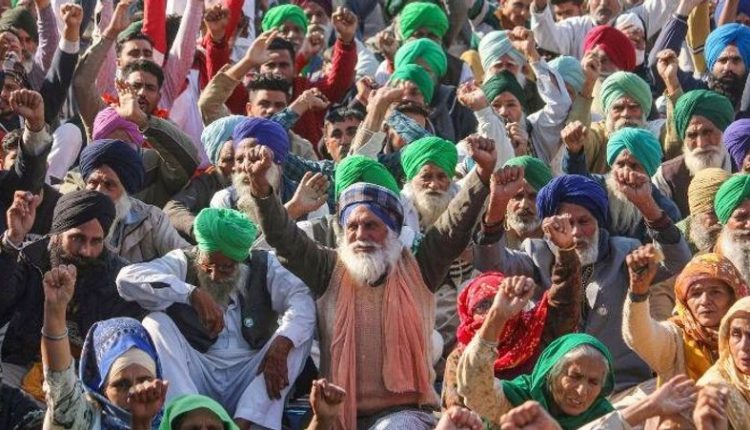 New Delhi, 20/7 :(Ao Bureau); The opposition parties led by Akali Dal are protesting against the three agriculture bills inside and outside Parliament, while the Center has made it clear that no compensation will be given to the families of the farmers who died during the protests. When the government was asked whether it knew how many people fell ill or died in this month-long agitation, the government has given a written reply that it does not have any such figures and no compensation is being given on this issue. is not proposed.
Agriculture Minister Narendra Singh Tomar says that the government had asked during a conversation with the farmers union to send women, elderly and children home due to Kovid and cold. In a conversation with News18, a central government official said that law and order is the responsibility of the state government and hence the Center does not have any details of the deaths due to this.
Pegasus espionage case: CM Yogi cannot escape by blaming his failure on opposition: Congress
This issue is gaining political momentum due to Punjab elections. On 9 July, Shiromani Akali Dal chief Sukhbir Singh Badal said that 550 farmers were killed in the protest and if his government comes to power in the state, then the family members of the deceased will get government jobs, children and grandchildren will get free education till post graduation and Insurance cover will be given to the family.
Farmers occupy toll plaza of Yamuna Expressway in Mathura, free movement of vehicles
Earlier, the Congress government of Punjab said that the family of the deceased would be given compensation of Rs 5 lakh and Chief Minister Captain Amarinder Singh claims that 191 families have already received the amount last week. CM has also promised to give jobs and said that his process has started.