Pakistan's conspiracy Providing weapons to terrorists in J&K through drones under the guise of ceasefire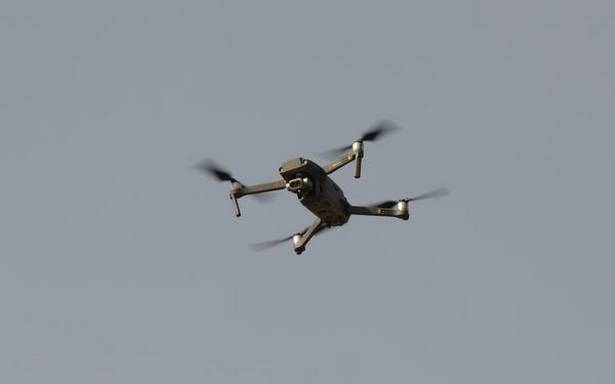 J&k,25/7 (AO Bureau): Jammu and Kashmir Director General of Police Dilbag Singh on Sunday said the IED dropped by a drone along the Indo-Pak border was meant to explode a crowded market in the Jammu region and showed that Pakistan was following the ceasefire agreement signed in February. Despite this, various terrorist groups are trying to maintain their supply chain.
Singh said terror groups like Lashkar-e-Taiba and Jaish-e-Mohammed have run out of arms and ammunition as police and other security agencies arrested several people from modules of active members of terrorist groups. Taxes have succeeded in stopping it.
Sector commander level meeting with BSF and Pak Rangers, India raised the issue of drones
"Since September last year, some state-sponsored elements of Pakistan have been using drones to drop arms, ammunition and even cash to meet the demands of terrorist groups," he told PTI. ' On July 23, the Jammu and Kashmir Police shot down a drone from Pakistan in the Kanachak area of ​​Jammu region on the International Border.
2 more suspicious drones seen again in Jammu and Kashmir, PIA written balloon found in Poonch
Singh said the drone had an IED weighing five kilograms which was almost ready to use. The Director General of Police said that intelligence agencies have indicated that the Jaish-e-Mohammed terror group wanted to carry out blasts at a crowded place in Jammu to inflict maximum casualties.