UP Assembly Election: BJP engaged in cutting caste equation, now an exercise to persuade backward classes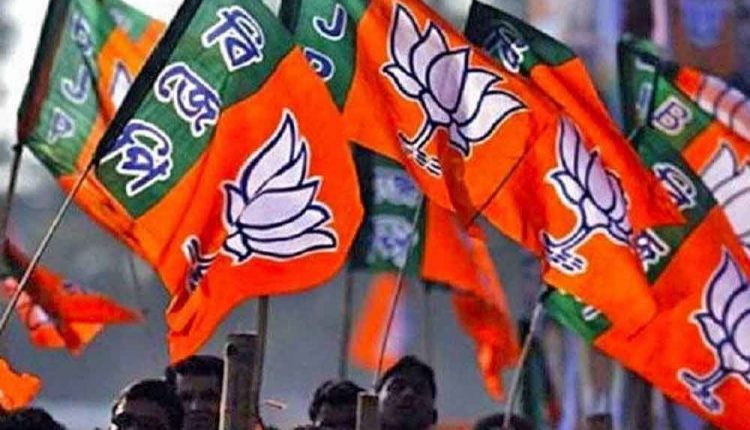 UP, 28/7 (AO Bureau):Now the political parties have tightened completely regarding the Uttar Pradesh assembly elections and for this now the equations of multiplication are also being arranged. Particularly through caste equations, parties are trying to attract large groups. BSP and SP were also seen doing something similar. He made an effort to cultivate the Brahmins by holding a conference. Now the BJP has also taken this political thinking forward and is determined to make the backward class on its side. And because of this, now the party is going to organize Vishwakarma conference. The round of meetings regarding its preparations has also started. UP BJP President Swatantra Dev Singh also met Ramchandra Jangid, a Rajya Sabha MP from Haryana and a big leader of backward classes, in Delhi in this regard.
After the farmers' movement, the way political and caste equations are being created, especially in western Uttar Pradesh, the BJP has started laying its political chessboard. BJP will organize Vishwakarma Mahasammelan to mobilize the backwards. In which people belonging to backward castes from across the country will be involved. This conference will be organized on September 17 at Ramlila Maidan in Delhi. It is being told that Prime Minister Narendra Modi can also participate in it.
BJP has intensified the preparations for this program. Regarding this, Uttar Pradesh BJP President Swatantra Dev Singh has met in Delhi by visiting Haryana MP Ramchandra Jangid's house. In Haryana, BJP MP Ramchand Jangid is known as a big face of backwards.
Ramchandra Jangid himself will go on a tour of Uttar Pradesh to create atmosphere for Vishwakarma convention in Uttar Pradesh. Ramchandra Jangid will hold public meetings to invite Vishwakarma conference in western Uttar Pradesh. On July 31, there is a program of public meetings of Jangid in Baraut, Shamli, Nanuta, Saharanpur. On August 1, Jangid Muzaffarnagar, Bijnor, Meerut, Modinagar will also hold public meetings and invite people for Vishwakarma Mahasammelan.