Tokyo Olympics: Satish Kumar one win away from Olympic medal, third Indian boxer to reach quarter-finals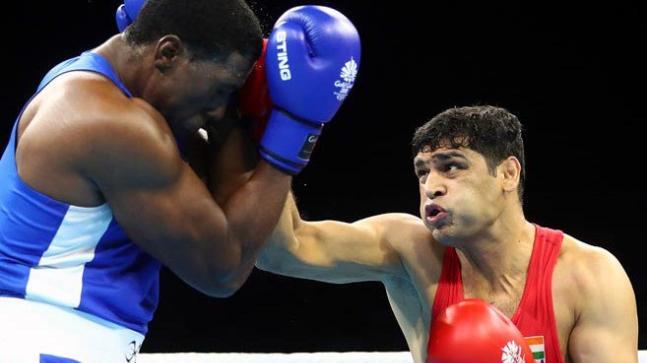 Tokyo,29/7 (AO Bureau):Boxer Satish Kumar defeated Ricardo Brown of Jamaica in the last-16 match of the 91 kg category. He won this match by 4-1. Satish won the first round 5-0, second and third 4-1. With this victory, Satish Kumar has reached the quarter-finals of the Tokyo Olympics. He is one step away from winning a medal. Satish Kumar is the third Indian boxer to reach the last eight. Before Satish, MC Mary Kom and Pooja Rani have reached the last eight.
Two-time Asian Championship bronze medalist Satish benefited from Brown's poor footwork. However, he also got a scratch on his forehead in the match. Now Satish will face Bakhodir Jalolov of Uzbekistan, who is the current world and Asian champion. Jalolov defeated Mohamed Abdullayev of Azerbaijan 5-0 . Commonwealth Games 2018 silver medalist Satish forced Brown to make mistakes while punching continuously with the right hand. Brown could not hit him a single strong punch. Brown, the first Jamaican boxer to qualify for the Olympics since 1996, was his country's flag bearer at the opening ceremony.