Tokyo Olympics, Hockey: India enter the semi-finals of men's hockey after 49 years, now one step away from medals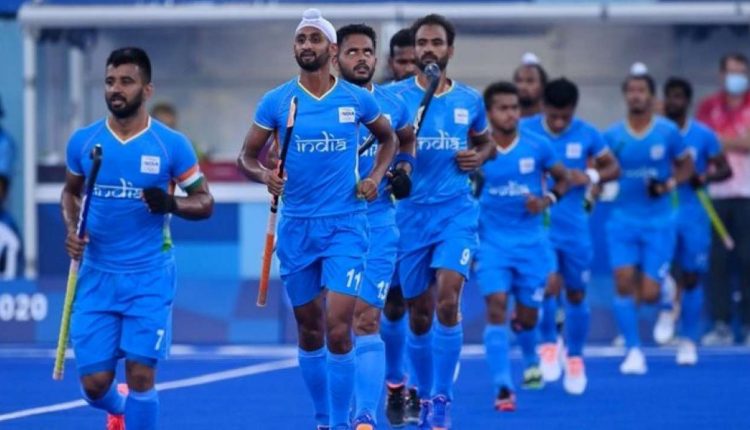 Tokyo,1/8:Eight-time Olympic gold medalist Indian men's hockey team made it to the semi-finals of the Tokyo Olympics. The Indian Men's Hockey Team, captained by Manpreet Singh, defeated Britain 3-1 in the quarter-finals on Sunday. It is after 49 years that India has made it to the semi-finals of the Olympic Games in men's hockey. In this match, Dilpreet Singh, Gurjant Singh and Hardik Singh scored 1-1 for India, while Britain's only goal was scored by Ward on the penalty corner moments before the end of the third quarter.
India's last medal at the Olympics was the gold medal at the 1980 Moscow Olympics, but then only six teams participated and the top two teams competed on a round-robin basis for the gold medal. In this way, India has reached the semi-finals for the first time since the 1972 Munich Olympics. India and Britain met for the 9th time in the Olympics and India has now taken its win-loss record to 5-4.
Also read, India's semi-final match will be with Belgium, know why Team India is a contender for victory
The Indian team performed well in the quarter final match. In the first quarter itself, he took the lead with Dilpreet Singh's goal. After this, Gurjant Singh's goal in the second quarter doubled the lead. Till half time the score remained 2-0 in favor of India. About a minute before the end of the third quarter, Britain got a penalty corner but could not convert it into a goal. A few moments before the end of this quarter, Britain got another penalty corner and scored a goal to make the score 1-2.
About 6 minutes before the end of the fourth quarter, India got a penalty corner and captain Manpreet Singh was shown the yellow card. Meanwhile, midfielder Hardik Singh, showing great speed, scored a brilliant field goal and made the score 3-1. With this score, India won. India will face Belgium in the semi-final match to be held on August 3. Belgium defeated Spain 3-1 in the quarter-finals. Australia and Germany will meet in the second semi-final.