Deepak Poonia's coach attacked the referee, IOC canceled the recognition and took him out of the village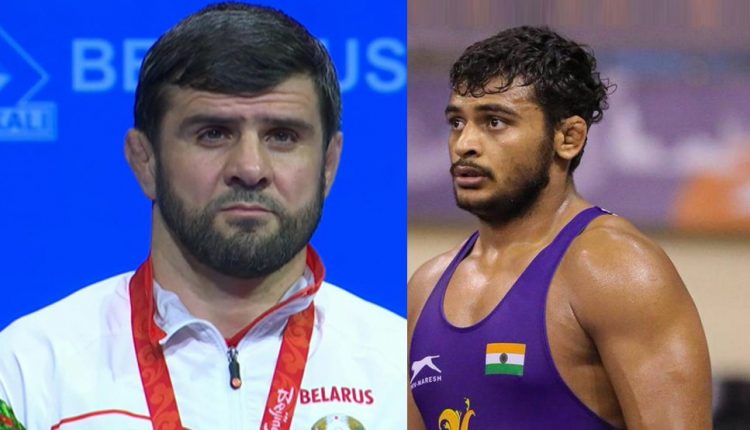 Tokyo,6/8:Indian wrestler Deepak Punia missed out on winning a medal at the Tokyo Olympics. Now there was also news about his foreign coach Morad Gaidrov that he has been thrown out of the Tokyo Olympics after the match. Morad has been accused of attacking the referee after Deepak's match on Thursday. Morad Gedrov hails from Russia and was present in the Tokyo Olympics as a coach with Deepak.
After Deepak Poonia's bronze medal match, Gedrove went to the referee's room and attacked him. The World Wrestling Body (FILA) immediately reported the matter to the IOC and the Wrestling Federation of India was also called for a disciplinary hearing. However, the federation apologized and he was let off with a warning. FILA asked what action the Indian Federation had taken on Gedrove, then the federation informed that he had been terminated.
Gedrov himself has been a wrestler and has won silver medal in the weight category of 74 kg in Beijing Olympics – 2008. He attacked his opponent after losing in the quarter-finals of the 2004 Athens Olympics. Now the IOC has also revoked their recognition and has written to the Indian team in Tokyo asking them to leave the sports village immediately.
Deepak reached the semi-finals by taking advantage of a good draw but lost in the semi-finals to David Maurice Taylor of America. He had earlier defeated Nigeria's Ekerekme Agiomore with technical superiority and then 6-3 against China's Jushen Lin in the quarterfinals. Deepak was already participating in his Olympic Games and came close to winning a bronze medal but lost in the last 10 seconds of San Marino's Miles Najm Amin in the 86kg play-off.
The 22-year-old Deepak's defense was excellent throughout the match but the San Marino wrestler grabbed the Indian wrestler's right leg and dropped him in the final moments of the match to get the deciding two points. Earlier, the Indian wrestler was leading 2-1.