Jammu and Kashmir: The Lashkar commander who killed the laborers of Bihar was killed by the security forces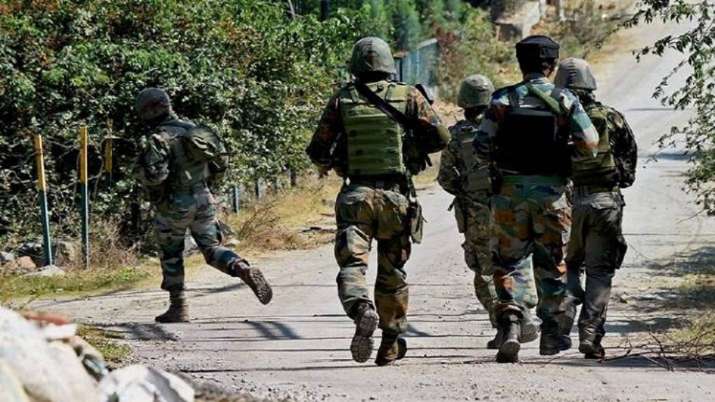 J7K, 20/10:Two terrorists, including Lashkar terrorist Gulzar Ahmed Reshi, who killed two Bihari laborers 3 days ago in Jammu and Kashmir, have been killed by the security forces today. Reshi was involved in the murder of two Bihari laborers in Wanpoh on 17 October. Let us tell you that the terrorists have been continuously targeting non-Kashmiri people for the last few days. After this act of terrorists, the security forces have become alert and are running a big operation against them.
An official statement issued by the Kashmir IGP said that the police and army have killed Lashkar's district commander (Gulzar Ahmed Reshi) and another terrorist involved in the killing of two laborers from Bihar in Wanpoh on October 17. .
Let us inform that since the last few days in Jammu and Kashmir, attacks on outsiders have increased. Terrorists are specifically targeting non-Kashmiri laborers here. Terrorists shot 3 people from Bihar in Kulgam, South Kashmir. Of these, 2 people died, while one was injured. All those who were shot in the Laran Ganjipora area of ​​Kulgam were laborers. Earlier, on Saturday, terrorists shot a hawker from Bihar in the Idgah area of ​​Srinagar.