Gehlot Vs Pilot: Congress high command gave a blow to Gehlot, Sachin's political stature will increase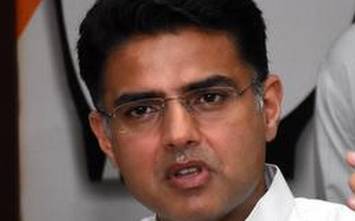 Jaipur, 30/6 (AO Bureau);In the ongoing tussle between Sachin Pilot and Ashok Gehlot in Rajasthan Congress, the Congress high command has given a blow to Gehlot. The Congress leadership has sought names directly from the district in-charges for the appointment of district presidents. That is, the decision of the district heads will now be done by the party high command, not the Rajasthan Congress. This will increase the political weight of the pilot. The executive of the District Congress has been stalled for almost 11 months. Repeatedly, the exercise for appointments starts, but every time some obstacle also arises. Now once again the exercise of organizational appointments in the Congress has intensified. The possibility of appointments of other office bearers including district presidents is being expressed in the Congress soon. This is happening for the first time when the AICC has sought direct panels bypassing the State Congress Committee.
Normally, the panels are sent to Delhi through the State Congress Committee, which are stamped by the high command, but this time instead of PCC, the names of the district heads have been sought by the AICC directly. Panels of three names each to the district in-charge by June 30. Has been asked to send. That is, today is also the last date for sending the panel.
Dotasara said – there is no harm in asking for names directly
State Congress President Govind Singh Dotasara, on the question of asking for names directly, said that it has been 4 months since asking for names from PCC. He said that there is no harm in asking for names directly and names have been asked from me too. Dotasara said that after discussing with all the leaders, the name of the district presidents will be decided and the high command will decide the name only on the proposals sent by the PCC. Dotasara also indicated the appointments soon. Meanings are being drawn from Dotasra's statement that even after repeated requests for names from PCC, names were not sent to Delhi, due to which the names have been sought by AICC directly.