Steve Smith revealed, used to take medicine every time before batting in the first phase of IPL-2021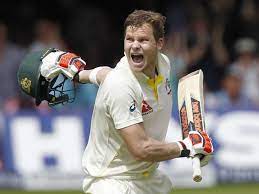 New Delhi, 2/7 (AO Bureau):Australia's legendary batsman Steve Smith, who represents Delhi Capitals, has revealed that he was battling an injury in the first leg of the 14th season of the IPL. He also told that due to the injury, he had to resort to painkillers every time before going to bat. Smith is currently battling an elbow injury, which forced him to withdraw from Australia's upcoming tours of the West Indies and Bangladesh.
Smith was last seen on the cricket ground in the first phase of the Indian Premier League (IPL) 2021. He was representing Delhi Capitals, which is captained on the shoulders of young Rishabh Pant. The former Australia captain scored just 104 runs in six matches at a strike rate of 111.82 before the league was suspended.
Also read, Steve Smith said, I can skip T20 World Cup, told this reason
The 32-year-old said that an elbow problem troubled him in the IPL as well, due to which he had to take painkillers every time he batted. Smith told cricket.com, 'I was still not able to give my 100 percent (during IPL), this injury was bothering me a little and I was taking medicine.'