Twitter gave compliance report on new IT rules, said – Action taken on 133 posts, 18 thousand accounts suspended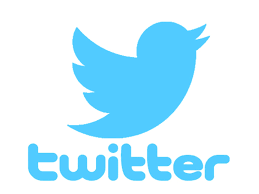 New Delhi, 11/7 (AO Bureau): Twitter has appointed Vinay Prakash as the Resident Grievance Officer for India. This information has been placed on the website of the company. Twitter was constantly in the midst of controversy for failing to comply with the new Information Technology (IT) rules in India. Along with this, the company has also published its compliance report for May 26, 2021 to June 25, 2021. This is another requirement under the new IT rules that came into force from May 26. The micro-blogging site claims that it has taken action against 133 posts ranging from harassment to privacy violations. Twitter claimed to have suspended more than 18,000 accounts due to child sexual abuse and non-consensual nudity.
According to the English newspaper The Hindustan Times, 'In addition to the above figures, we have acted on 56 complaints appealing to suspend Twitter accounts. All these were redressed and appropriate reply was given. We decided to withdraw the suspension of 7 accounts based on the specifics of the situation but other accounts are still suspended.
18,385 accounts suspended for child sexual abuse
The report covers the period from May 25 to June 26. Twitter has become the third largest social media firm after Facebook and Google, which released a report keeping in mind the new rules. In addition, Twitter said it has suspended 18,385 accounts for child sexual abuse and 4,179 for promoting terrorism.
Earlier, Twitter had appointed Dharmendra Chatur as its Interim Resident Grievance Officer for India under IT regulations. Chatur had resigned last month. Twitter has about 1.75 crore users in India. Twitter is having a dispute with the Government of India regarding the new social media rules. Twitter has lost its legal shield as an intermediary in India. Now she will be responsible for any kind of illegal content posted by the users.