Bihar Politics: MP Lalan Singh becomes the new national president of JDU, decision in executive meeting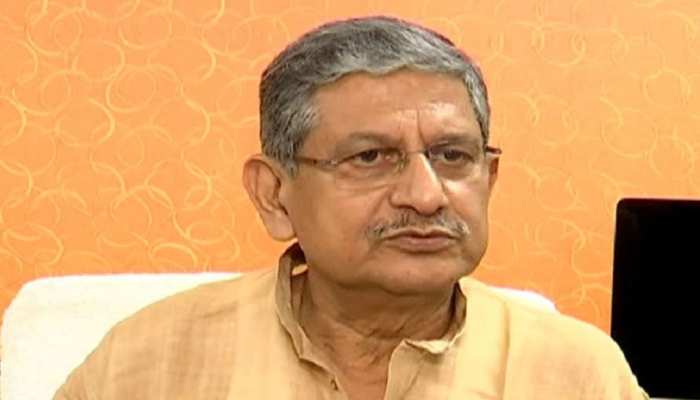 Patna, 31/7: JDU's veteran leader Lalan Singh has been made the new national president. This decision has been taken in the meeting of the National Executive of JDU held in Delhi. The current president of the party, RCP Singh, has recently been made the Steel Minister at the Centre. Now the command of the party has been handed over to Lalan Singh. Let us inform that Rajeev Ranjan alias Lalan Singh, MP from Munger parliamentary seat in Bihar, is also considered close to Nitish Kumar.
JDU MP Lalan Singh has been elected as the new president of the party in the meeting of the JDU National Executive. RCP Singh resigned from his post in the National Executive and after that Lalan Singh has been elected as the President of JDU. It is known that RCP Singh has become a minister in the Modi government at the Center. After this he resigned from the responsibility of the post of JDU President.
Lalan Singh has been a minister in Bihar government
Lalan Singh is the party's MP from Munger and has also been a minister in the Bihar government. Lalan Singh is the first upper caste president in JDU's 18-year history. Earlier, all the three presidents were from OBC and it is believed that the election of Lalan Singh of upper caste has been done to solve the social equation.
JDU has been in power in Bihar since 2005.
JDU was established on 30 October 2003. Till now there have been 3 presidents of the party and Lalan Singh is the fourth president. The first president of JDU was Sharad Yadav, who was the national president of the party from 2004 to 2016. After Sharad Yadav, Bihar Chief Minister Nitish Kumar became the President of JDU and after Nitish Kumar, RCP Singh was made the President of the party. JDU has been a part of NDA since its inception, except from June 2013 till August 2017.
More about this source textSource text required for additional translation information